Welcome /Ahlan wa Sahlan
Travel Express is a full-service Travel Leader for the past 20 years, is a travel agency located in Cape Town but has a national presence to help you "travel smarter."
Travel Express consultants are all experts who understand where you want to go, how to get you there and the priceless experience you want to have.
We provide one-on-one service to each of our customers.
We specialise in both outbound and inbound travel and we endeavour to be of excellent service to all our clients, – local and foreign visitors.
Travel Express is a licensed UMRAH Operator, registered HAJJ Operator, fully licensed IATA travel agent, a member of SATHUOA and SAHUC.
Travel Express is proud to be associated with the Cancer Association of South Africa's annual Shavathon and Cancer Cuppa, Fund Raising Drives. Please support this worthy cause.
Call us on 021 696 9624 for more information on how you may support this cause.
Jump Start Your Travel Experience with Travel Express.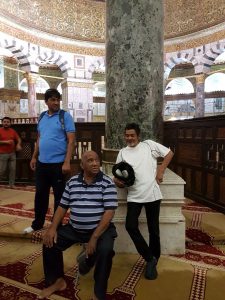 The Dream Team
The Travel Express travel specialists bring a wealth of knowledge and real value to travel planning.
Travel Express has a passionate, energetic team with a great mix of professionals and travel industry veterans. We value our travellers and as such our travel specialists and will work diligently to ensure a world-class experience.
Management
Sedick – Chairman
Abeda – Travel Manager
To complement management, our highly motivated and well trained travel advisors, can assure prompt attention to detail and accuracy in the preparation and operation of successful tours. This young and energetic team fully understands the requirements of today's travelers in the leisure, business and pilgrimage sectors. We are able to provide more personal attention to our clients to compliment our commitment to excellent service.